Himan Brown Symposium: September 28, 2017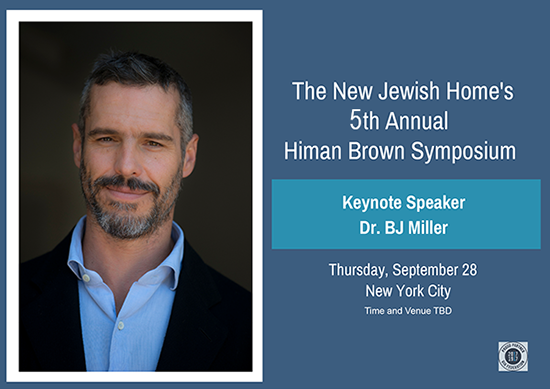 We are honored to welcome BJ Miller, a hospice and palliative medicine physician who advocates about "What Really Matters at the End of Life," creating a dignified, graceful end of life for his patients, as keynote speaker at our 5th Annual Himan Brown Symposium.

Read more about his inspiring message and personal story in this article in The New York Times Magazine. 

BIO

Dr. BJ Miller is one of the pre-eminent speakers on palliative and end of life care. Drawing on his expertise as a physician, former Executive Director of Zen Hospice Project, and as a patient, he is an advocate for a healthcare system that minimizes unnecessary suffering and maximizes quality of life.

Dr. Miller has lectured widely on all aspects of palliative care, as well as person-centered care, the therapeutic potential of aesthetics, and how to design for life. His TED Talk, "What Really Matters at the End of Life," is a moving reflection of his vision to make empathic end-of-life care available to all, and has garnered over 4 million views to date and ranked among the Top 15 Most Viewed Talks of 2015.