Eight Over Eighty: Tuesday, April 4, 2017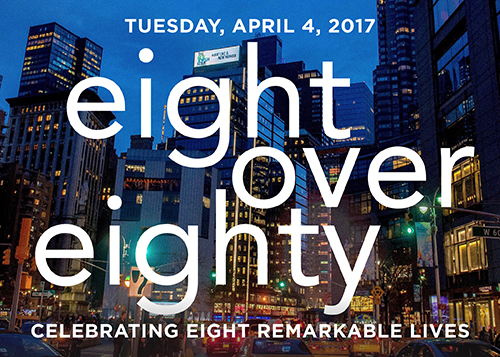 Eight over Eighty celebrates what octogenarians are doing, not just what they've done. They are still building, still writing, still experimenting, still creating, still making waves. Our honorees show the world that trailblazing is ageless.
By 2030, 30% of the US population will be over the age of 80, precisely why The New Jewish Home celebrates the variety of accomplishments and personalities of our eight honorees, each of whom shows what it's to "Age Like a New Yorker." 
Read all about the amazing  2017 honorees at 8over80.org.
6:30 pm - 9:30 pm
Mandarin Oriental, New York City