Stein Lecture on Dementia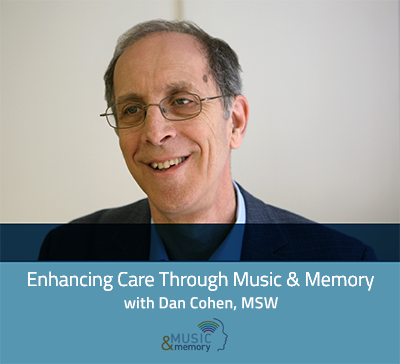 The Stein Lecture on Dementia and Alzheimer's Disease is an annual event for healthcare professionals and the general public, bringing prominent experts in the field to The New Jewish Home's Sarah Neuman campus in Westchester to share their expertise in various aspects of Dementia and Alzheimer's.
FEATURED SPEAKER: Dan Cohen, MSW, is founder and Executive Director of Music & Memory, a nonprofit that promotes the use of personalized music to improve the lives of those in our care, while improving staff morale.  "Alive Inside: A Story of Music & Memory," a Sundance Audience Award-winning documentary, is its inspirational story. Music & Memory operates in more than 4,000 long term care communities, hospices, hospitals, and home care organizations across the U.S. and abroad.
The annual Stein Lecture on Dementia and Alzheimer's Disease is sponsored by the Marion Stein Endowment Fund, which provides specialized training, services and programs for Sarah Neuman residents with Alzheimer's and other forms of Dementia.
The Fund was established with a major gift from the late Mrs. Alfred Slaner as a tribute to the late Marion Stein, an esteemed Sarah Neuman supporter.
Where: Sarah Neuman, 845 Palmer Ave, Mamaroneck, NY 10543
Cost: There is no fee to attend this event, but registration is requested.
We are offering one continuing education credit.